alltemp® is a sustainable refrigerant replacement that saves you money!!!! It saves you more money than it costs to replace your existing refrigerant!! Plus less leakage, which means it lasts longer!!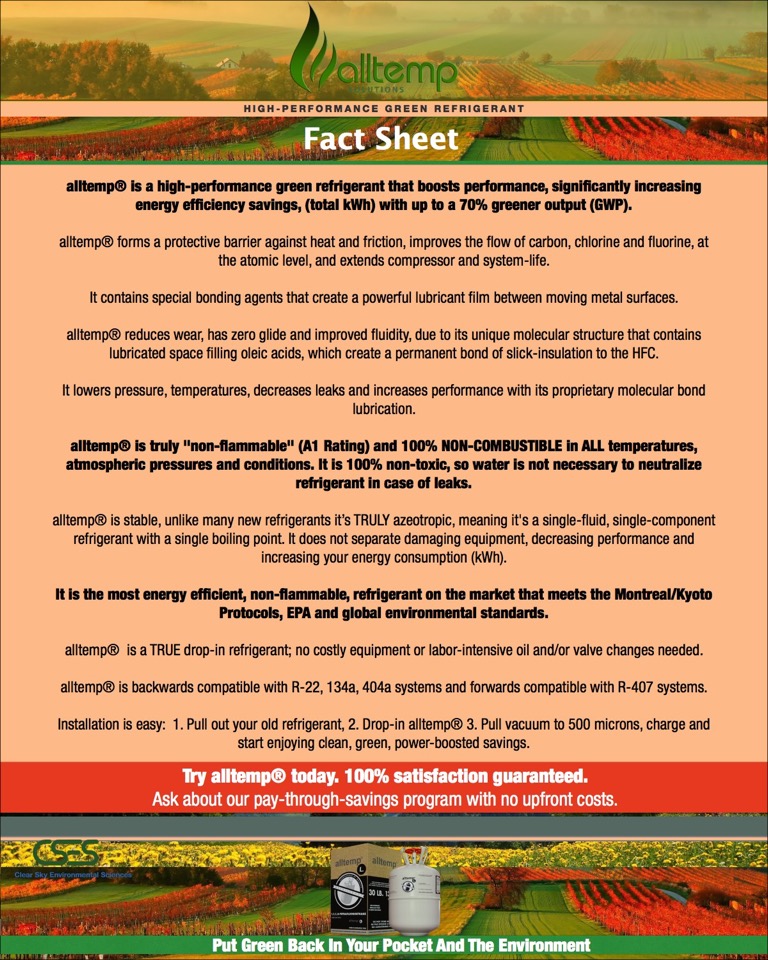 THE ALLTEMP® PORTFOLIO OF LOW GWP REFRIGERANTS FOR STATIONARY APPLICATIONS

alltemp® Refrigerants are designed using proprietary lubricating polar exchange fluids provide immediate savings on energy draw, without any equipment modifications or compressor oil change outs.

Now your air conditioning, refrigeration and heat pump applications can have the optimal balance of performance, environmental sustainability, safety, and cost.

alltemp® runs at much lower pressures than traditional refrigerants, resulting in less wear and tear on equipment and leakage

Learn about alltemp® Refrigerants - the portfolio of more environmentally sustainable and low global warming potential (GWP) refrigerants from alltemp® solutions.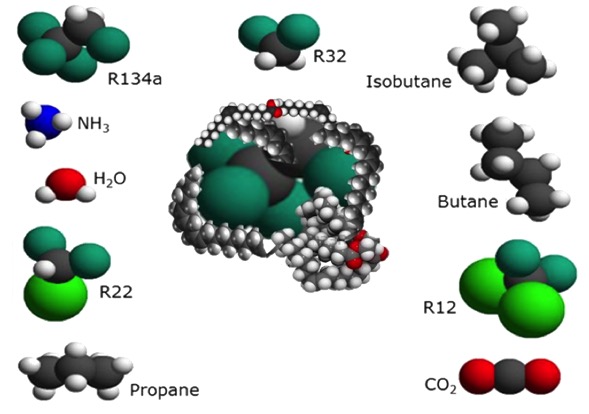 ALLTEMP® MOLECULAR STRUCTURE CONTAINS LUBRICATED SPACE FILLING OLEIC ACIDS THAT CREATE A PERMEANT BOND TO THE HFC, INCREASING PERFORMANCE, WHILE DECREASING ENERGY CONSUMPTION (TOTAL KWH) WITH A 70% GREENER OUTPUT (GWP).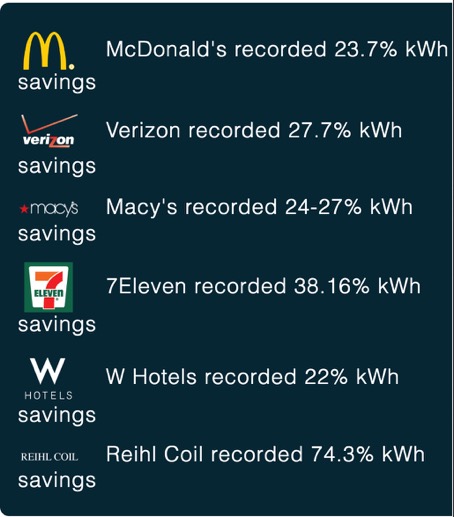 (click any of the links below for more information)

visit SEI Corp Panama for more information



SEI Corp is the Exclusive Panama Distributor


Luis Phillips
507-661 63209
email us

Gary Mason
818 707 3481 ext 1
email us

Laura Marchesano
818 272 5185
email us