Site Map
Contact Us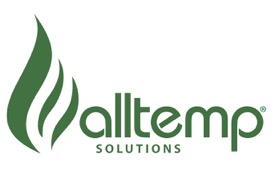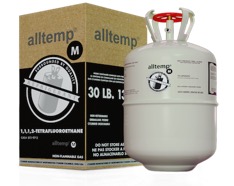 SEI Corp is Proud to be the Exclusive Representative for Panama

click here for the alltemp® fact sheet



alltemp® solutions provides a sustainable, eco-friendly, true drop-in refrigerant that meets the Montreal/Kyoto Protocols and EPA standards with the lowest Global Warming Potential for an HFC and also saves your money.

It is the most energy efficient, non-flammable refrigerant on the market, yielding a 27% average reduction in kWh without any loss in capacity.


alltemp® is a sustainable refrigerant replacement that saves you money!!!! It saves you more money than it costs to replace your existing refrigerant!!

alltemp® has spent years of research and resources developing an Environmentally Friendly Refrigerant Replacement that addresses concerns relative to climate change and the economic challenges.

As we reach deadlines for banning Ozone Depletion Potential gases and attempt to reduce the use of Global Warming Potential ("Greenhouse") gases, the resulting innovations have been introduced to the global marketplace as alltemp® Solutions.

alltemp® has developed a truly environmentally friendly, universal refrigerant replacement that can be installed in just 6 easy steps.

alltemp® was designed to be compatible with almost every HVAC, Refrigeration, Heat-pump, Manufacturing, Data Center, etc., applications, without needed equipment modification, or compressor oil change-outs. Click here for alltemp product list

Actual Case Studies have shown that installing alltemp® has resulted in a significant reduction in AMP draw that has measured anywhere from 20% to more than 40%, depending on the age and model of equipment. This energy savings has helped consumers reduce their electric bill, even during high-peak summer months. THIS TRANSLATES TO A 20% TO MORE THAN 40% SAVINGS TO YOU!



Overall Total Environmental Impact due to significant reduction in energy requirements can reduce potential global warming.


It saves you GREEN (money), uses existing equipment and is Green certified!


WHAT YOU NEED TO KNOW ABOUT THE EPA'S FREON 22 PHASE-OUT

If your existing HVAC system, air conditioner or other refrigeration unit is an older model that uses R-22 refrigerant — also known as HCFC-22 or freon (a registered trademark of DuPont that has since come into general use) — there are a number of important facts you need to know as the phase-out of this potentially harmful hydrochlorofluorocarbon (HCFC) gradually moves closer to a complete ban.


(click any of the links below for more information)


At your service in Panama:

Luis Phillips
507-661 63209
email us

Gary Mason
818 707 3481 ext 1
email us

Laura Marchesano
818 272 5185
email us